Weekly Prizes
Make a Difference, Win Prizes!
As a thank you for completing UCUES, you will be entered into the prize drawings for:
2 $10 Starbucks Gift Card per week.
2 $35 Jamba Juice Cards per week.
2 $40.00 Visa Cards per week.
A grand prize of $250 Visa Gift Card at the end of the survey period this summer.
To be entered into the prize drawing, be sure to hit "Submit" when you finish. The sooner you complete UCUES, the more chances you have to win!
*Names stay in the drawing until the survey ends. All winners are notified through their student email.
Prize Winners
$40 Visa Gift Card
| Name (Last, First) | College | Major |
| --- | --- | --- |
| Ibarra, Isabela Marie Collins | Eleanor Roosevelt College | Undeclared |
| Van, Monica Phoung Thao | John Muir College | Cognitive Science |
| Tapia Adata, Francisco | Eleanor Roosevelt College | Political Science |
| Madina, Arman | Revelle College | Aerospace Engineering |
| Cervantes, Diana Gabriela | John Muir College | Clinical Psychology |
$40 Visa Gift Card
Chavez, Magali
Earl Warren College
Structural Engineering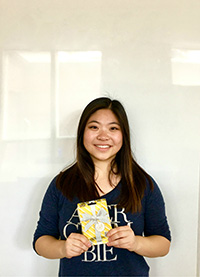 Yu, Michelle
John Muir College
Biochemistry/Chemistry
Apple-A-Day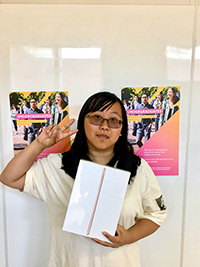 Sun, Susan Ellin
Sixth College
Biochemistry and Cell Biology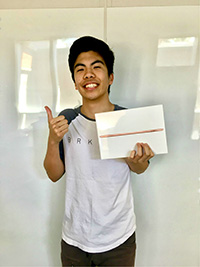 Thai, Kent
Earl Warren College
Computer Engineering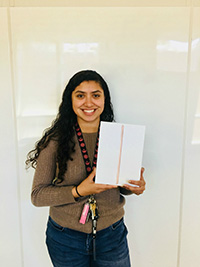 Gutierrez, Ashley Anahi
John Muir College
Physiology And Neuroscience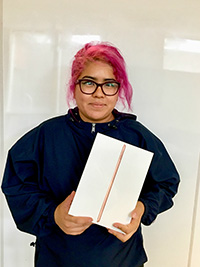 Galicia Carmona, Patricia
John Muir College
Social Cultural Anthropology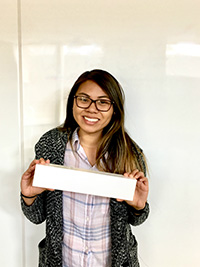 Cao, Brenda June
Eleanor Roosevelt College
Human Biology
$40 Visa Gift Card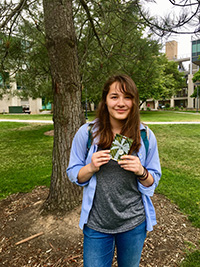 Howard, Vanessa Renee
Sixth College
Public Health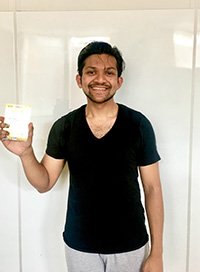 Fernando, Tharindu
Thurgood Marshall College
Physics/Pure Mathematics
$40 Visa Gift Card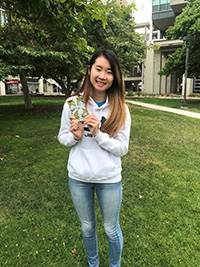 Kuwahara, Lisa
Earl Warren College
Data Science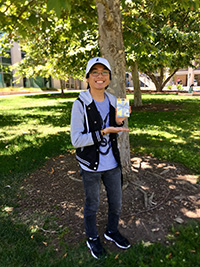 Gamiao, Justin Serrano
Sixth College
Interdisciplinary Computing and the Arts
$40 Visa Gift Card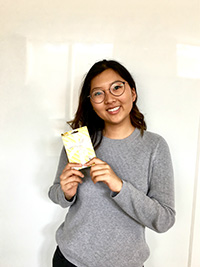 Jeong, Janie
Eleanor Roosevelt College
Biochemistry and Cell Biology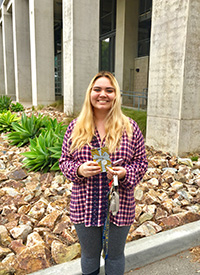 Canacari, Nichole
Earl Warren College
Bioengineering/Biotechnology
$40 Visa Gift Card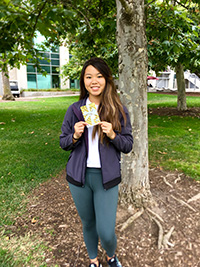 Cheng, Isabel Jasmine
Sixth College
Human Biology
Lin, Ting Wei
$40 Visa Gift Card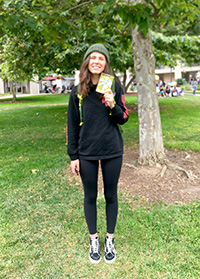 Zeleneya, Kseniya
Revelle College
Cognitive Science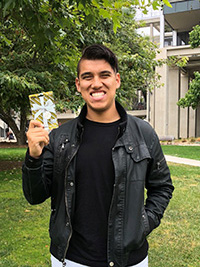 Pino, Bryan Francisco
Thurgood Marshall College
International Business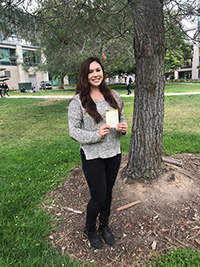 Gonzales, Elena Alexis
Revelle College
Human Biology
$75 Visa Card
Dela Cruz, Princess Mae
Eleanor Roosevelt College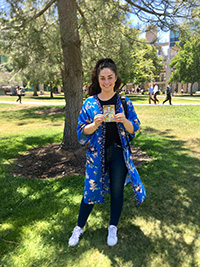 Manaut, Kela Renee
Thurgood Marshall College
Economics
$40 Visa Card
Sudharta, Andrea Helena
Earl Warren College
Mathematics and Computer Science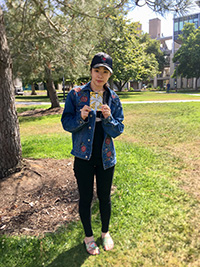 Ma, Bingyu
Revelle College
Human Biology
$10 Starbucks Gift Card
Alo, Julia Vasquez
Sixth College College
Human Biology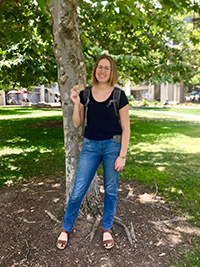 Moylan, Alice
John Muir College
Global Health
$10 Starbucks Gift Card
| Name (Last, First) | College | Major |
| --- | --- | --- |
| Liu, Bocun | Revelle College | Computer Engineering |
| Balse, Anika | Thurgood Marshall College | Physiology and Neuroscience |
| Wong, Kimberly Mae | Earl Warren College | Electrical Engineering |
$40 Visa Gift Card
| Name (Last, First) | College | Major |
| --- | --- | --- |
| Sta. Teresa, Carlos Garbriel | Earl Warren College | Aerospace Engineering |
| Hartman, Titus Nicolai | Thurgood Marshall College | Biochemistry and Cell Biology |
$35 Jamba Juice BOGO Card
| Name (Last, First) | College | Major |
| --- | --- | --- |
| Johnson, Nicholas Wong | John Muir College | Electrical Engineering |
| Poblete, Beverlie Mae | John Muir College | Bioengineering: Bioinformatics |
$10 Starbucks Gift Card
| Name (Last, First) | College | Major |
| --- | --- | --- |
| Balse, Anika | Thurgood Marshall College | Physiology and Neuroscience |
| Lin, Feng Jiao Cindy | Eleanor Roosevelt College | International Studies |
$40 Visa Gift Card
| Name (Last, First) | College | Major |
| --- | --- | --- |
| Ingersoll, Janell Rosalea | Eleanor Roosevelt College | International Studies- Economics |
| Hoznek, Victoria A | Earl Warren College | Human Biology |
$35 Jamba Juice BOGO Card
| Name (Last, First) | College | Major |
| --- | --- | --- |
| Okamato, Emily | Earl Warren College | Biochemistry and Cell Biology |
| Roberts, Emma Grace | Sixth College | Undeclared |
$10 Starbucks Gift Card
| Name (Last, First) | College | Major |
| --- | --- | --- |
| Janovskyte, Nerija | Sixth College | Environmental Engineering |
| Gonzalez, Kate Brittany | John Muir College | Literature in English |
$40 Visa Gift Card
| Name (Last, First) | College | Major |
| --- | --- | --- |
| Natarajan, Arya Kamala | Earl Warren College | General Biology |
| Osaka, Rie | Eleanor Roosevelt College | Public Health |
$35 Jamba Juice BOGO Card
| Name (Last, First) | College | Major |
| --- | --- | --- |
| Ge, Yunqi | John Muir College | International Studies |
| Daniel Rebibo | Eleanor Roosevelt College | Physiology and Neuroscience |
$10 Starbucks Gift Card
| Name (Last, First) | College | Major |
| --- | --- | --- |
| Hsu, Stephanie Teresa | Sixth College | Visual Arts (Studio) |
| Felix, Odalis Dayanna | Sixth College | Cognitive Science |
$40 Visa Gift Card
| Name (Last, First) | College | Major |
| --- | --- | --- |
| Bellevance, Alejandra | Revelle College | Environmental Engineering |
| Hagos, Fana | Thurgood Marshall College | Speculative Design |
$35 Jamba Juice BOGO Card
| Name (Last, First) | College | Major |
| --- | --- | --- |
| Kowalczyk, Micaela Rose | Sixth College | Visual Arts (Media) |
| Zhang, Chuyue | Revelle College | Mathematics and Economics |
$10 Starbucks Gift Card
| Name (Last, First) | College | Major |
| --- | --- | --- |
| Mitchell, Casey Lynn | John Muir College | Mathematics- Computer Science |
| Peng, Yucheng | Thurgood Marshall College | Undeclared |
$40 Visa Gift Card
| Name (Last, First) | College | Major |
| --- | --- | --- |
| Nguyen, Frank Minh Tri | Thurgood Marshall College | Biochemistry and Cell Biology |
| Mosbrucker, Graham Clifford | Sixth College | Economics |
$35 Jamba Juice BOGO Card
| Name (Last, First) | College | Major |
| --- | --- | --- |
| Gu, Shuyu | Earl Warren College | Computer Engineering |
| Tung, Allison | Revelle College | Human Biology |
$10 Starbucks Gift Card
| Name (Last, First) | College | Major |
| --- | --- | --- |
| Kwan, Emily Y | Sixth College | Cognitive Science |
| Castillo, Victoria Johanna | Revelle College | Marine Biology |
$40 Visa Gift Card
| Name (Last, First) | College | Major |
| --- | --- | --- |
| Beppler, Samuel Wyman | John Muir College | Bioengineering: Bioinformatics |
| Kintz, Rebecca Faith | Thurgood Marshall College | Biochemistry and Cell Biology |
$10 Starbucks Gift Card
| Name (Last, First) | College | Major |
| --- | --- | --- |
| Craigmiles, Crystal Starr | Earl Warren College | Economics |
| Lin, Ricky Qiwei | Eleanor Roosevelt College | Aerospace Engineering |
$40 Visa Gift Card
| Name (Last, First) | College | Major |
| --- | --- | --- |
| Garg, Eshita | Eleanor Roosevelt College | Physiology and Neuroscience |
| Vergara, Anne Jinro Abuel | Revelle College | Human Biology |
$10 Starbucks Gift Card
| Name (Last, First) | College | Major |
| --- | --- | --- |
| Moran, Laura | John Muir College | Mathematics (Applied) |
| Sharp, Mackenzie Taylor | Thurgood Marshall College | Global Health |
$40 Visa Gift Card
| Name (Last, First) | College | Major |
| --- | --- | --- |
| Dajani, Aya Baquiran | John Muir College | Biochemistry and Cell Biology |
| Ferber, Grace Virginia | Eleanor Roosevelt College | Pre-human Development |
| Corral, Cristina Maria | Sixth College | General Biology |
| Malvestuto, Casey | Earl Warren College | International Studies |
| Kang, Justin Jiho | Thurgood Marshall College | Physiology and Neuroscience |
$10 Starbucks Gift Card
| Name (Last, First) | College | Major |
| --- | --- | --- |
| Toledo, Angela-gussi Iringan | Thurgood Marshall College | Political Science |
| Chang, Ming Shiou | John Muir College | Psychology |
$250 Visa Gift Card
| Name (Last, First) | College | Major |
| --- | --- | --- |
| Bhamani, Ashna Salim | Eleanor Roosevelt College | General Biology |